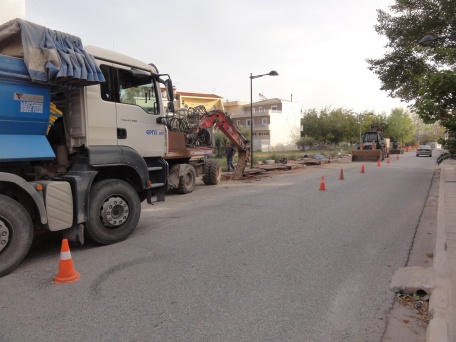 Hydraulics Projects
ERGO ATE is one of the leading hydraulics projects construction companies in Greece.
It has constructed, completed and successfully delivered a vast number of hydraulic projects, always in time, in strict compliance with the specifications and within budget for a large number of State Agencies, Local Authorities as well as Utilities companies.
The staff involved are permanent, with significant experience, fully qualified but also fully specialized, which contribute to the organized and highly qualitative project execution.
The company has layed more than 250 kilometers of potable water networks, sewer and drainage, of all sorts (polyethylene, polypropylene, PVC, steel, reinforced concrete) and diameters, while at the same time having constructed or replaced more than 700.000 service lines for potable water consumers.
ERGO ATE has also constructed potable water tanks, reservoirs, pumping stations and other hydraulics projects.
For more information please contact  This e-mail address is being protected from spambots. You need JavaScript enabled to view it .